A sanctuary where animals teach, and people learn. An escape into nature away from our digital world.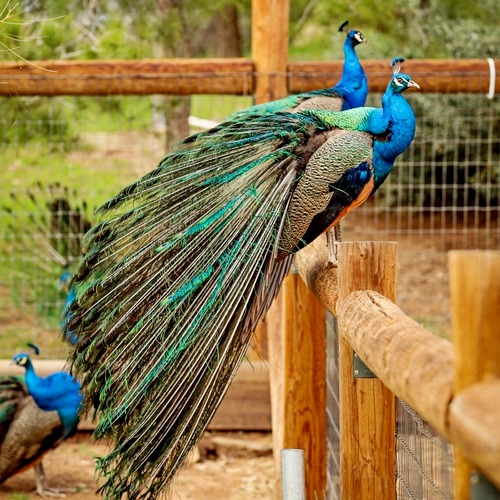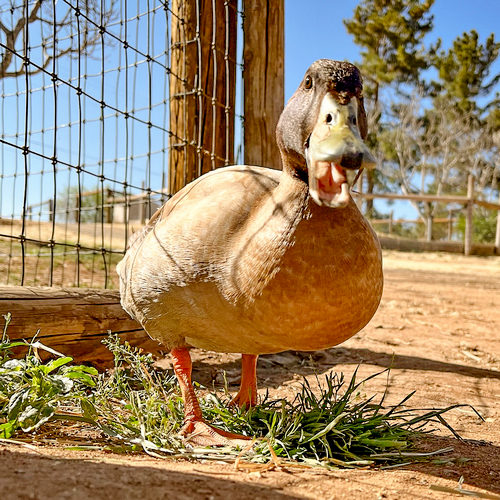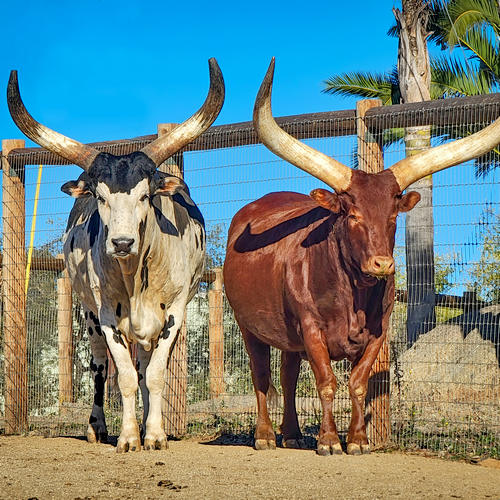 The San Diego Animal
Sanctuary and Farm
This magical and serene farm, with its 20 acres of terrain, is a safe haven for over 210+ domesticated livestock and exotic animals from around the world.

The farm is specifically designed to help children and adults alike develop a sense of wonder for nature and its inhabitants through unstructured exploration and learning.
Fun and educational "interactive encounters" are available for everyone to learn and foster an appreciation for animals, nature, sustainable farming, and the ecosystem.
2,500 ft Above the Sea
Being in the foothills of the Cuyamaca mountains has its advantages. Each season brings different experiences. The spring is magnificent. The orchard is flowering, the garden is flourishing, the peacocks are courting, and the birds are preparing their nests.  In the summer, there is always a breeze coming to us from the ocean. The mighty oak groves provide shade and inviting natural space for self-reflection. The fall is celebrated with our pumpkin patch and cooler temperatures. Winter gives you the excuse to bundle up in your favorite cozy jacket.
210+ Animals
The Farm is home to 29 different species and 70 different breeds, mostly herbivores ranging from guinea pigs to the 1,500lb. bison. Many of our animals have been acquired from owners who could no longer keep or care for them. These animals will now live out the rest of their lives in the serenity of the farm.
20,000+ Happy Guests
Visitors of all ages can take a step back from the hustle and bustle of our busy lives and reconnect with nature by basking in the serene beauty the farm and its inhabitants have to offer. Our educational programs provide experiential learning opportunities for students of all ages and foster much needed love and excitement for what nature has to offer.